Royal College of Art Degree Show
---
The RCA Neurodiversity Society, in collaboration with SpLD Support (Student Support Services), organised a series of workshops as part of a week-long programme and exhibition of collaborative projects. This initiative took place across the Royal College of Art and Imperial College London, in support of Neurodiversity Celebration Week 2023.

Neurodiversity Celebration Week at the Royal College of Art and Imperial College London celebrates the strengths and talents, and raises awareness of lived experiences of neurodivergent individuals within art and design education, recognising their unique differences in ways of thinking, learning, interacting, and perceiving the world, how people move and communicate in different ways.



'Voices of History' are a series of quotes from influential historical figures within the movement that shaped our world, designed for Neurodiversity Celebration Week at the Hockney Gallery. Working collaboratively with Joy Lu (MA) Design Products, each quote is designed with a distinct direction, carefully curated to reflect the message within. These posters also served as wayfinding markers across the campuses.

The Maxwell Montes, a tribute to Temple Grandin, embodies the concept of being an anthropologist from Mars. Its purpose is to create visual space for disabilities that are unseen, as well as exploring the boundaries of privacy and the disclosure system for obtaining access and support in the context of disability and neurodiversity.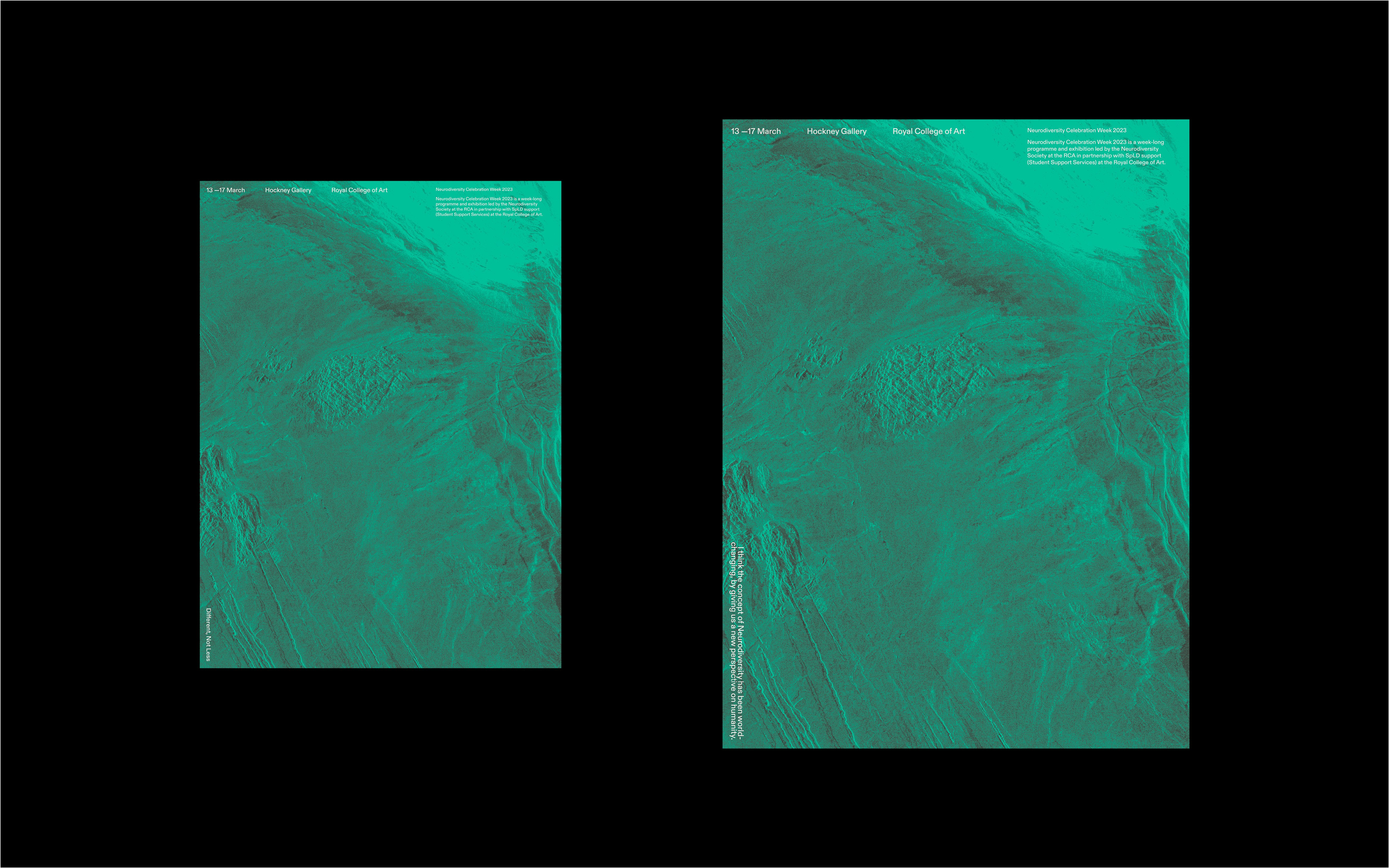 Beatrice Sangster, MA Visual Communication, Royal College of Art (Alumni).
Joy Lu, MA Design Products, Royal College of Art (Alumni).





RCA2023 Degree Show: Research


---

MA Research Study: Irregular Systems is a study of the diverse forms of human communication, on language systems from both natural phenomena and neurodivergent human civilisations. By studying the diversity and complexity of human communication the research seeks to explore innovative forms of communication whilst simultaneously challenging the existing limitations and boundaries that neurodivergent individuals encounter in their communicative experiences, to broaden our understanding of what constitutes human language and communication.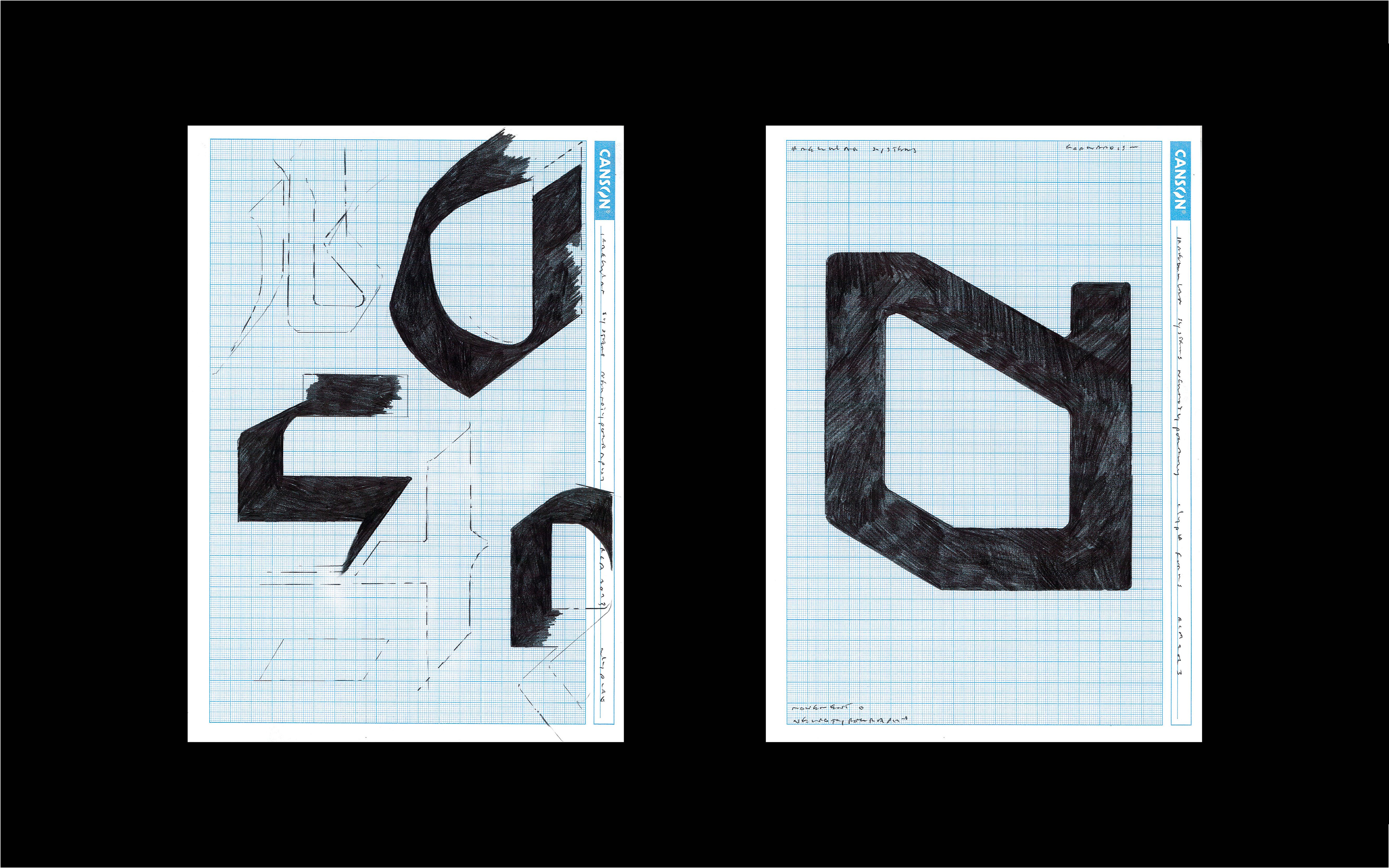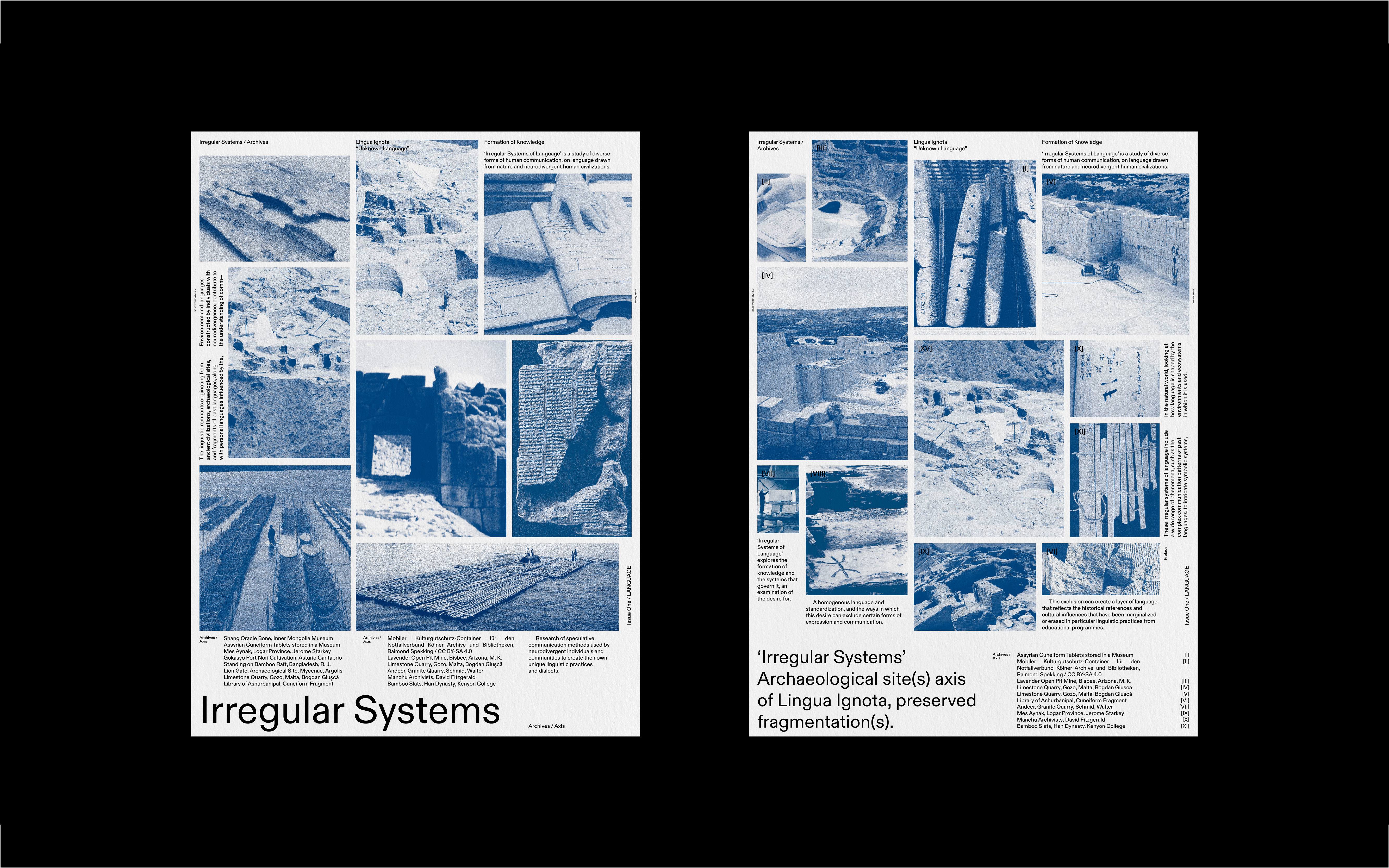 MA Research Study: Neurotypography is a speculative project that explores the potential of typographic language to communicate and convey emotions, experiences, and perspectives associated with neurodiversity. It is a multidisciplinary approach that combines elements of typography, graphic design, and neurodiversity to create typographic expressions that capture the unique cognitive processes, perceptions, and ways of thinking associated with neurodivergence.

︎︎︎ RCA2023 Online Exhibition


Curator
Visual Designer
Degree Projects